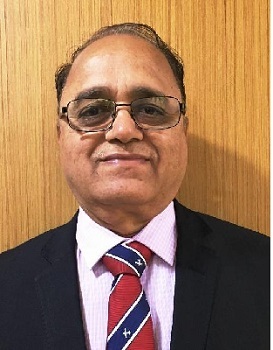 Education: Master of Regional Planning (MRP) from Dept of Architecture & Regional Planning, IIT Kharagpur, West Bengal
Mr. Kiran Shinde brings with him over 39 years of experience such as preparation area development plans, Development plans for notified special planning areas, grant of development permission according to the provisions of development control regulations, preparation land use statements and working of the cost estimates of the projects.
A certified Fellow member of Institution of Town Planner India from IIT Kharagpur (West Bengal) currently working as Planning Adviser in developing 80000 sqm campus in Navi Mumbai which has Engineering and Medical College with 1000 bedded running hospital. Apart from this working in the capacity of administrative manager for guiding in compliance with Govt and semi Govt Departments seeking mandatory permissions under MR & TP Act 1966 and UDCPR provisions from state government and Govt of India wherever applicable.