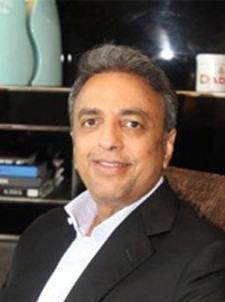 Mr. Mittal is the key driving force behind Arshiya's growth into India's first fully integrated supply chain management and logistics infrastructure solutions company.
With over three decades of experience, Mr. Mittal has successfully scaled Arshiya Limited by developing Free Trade Warehousing Zones (FTWZs), Rail & Rail Infrastructure, Industrial & Domestic Hub, and Transport & Handling to its unified business portfolio.
Today, Arshiya stands at the helm of being the first developer of India's first of its kind two FTWZs, and second largest Private Container Train Operator (PCTO) in the country.
Under Mr. Mittal's guidance, Arshiya Limited has also received national as well as international awards and accolades for its initiatives in the supply chain space.
Mr. Mittal in his entrepreneurial career has helmed leadership positions in diverse sectors including financial services, manufacturing, international trading, information technology and global supply chain management.
Mr. Mittal received his MBA from the United States. He is also very active with various social reform and community service organizations. His personal mission is for Arshiya Group to play a major supporting role in India's economic transformation and growth.