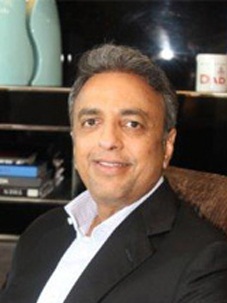 Mr. Mittal is the key driving force behind Arshiya's growth into India's first fully integrated supply chain management and logistics infrastructure solutions company. Guided by Mr. Mittal's vision and leadership, Arshiya has become the premier supply chain and logistics infrastructure solutions provider in India offering a range of services from Free Trade Warehousing Zones, rail operations, inland container depot, industrial distribution hub and others.
During his entrepreneurial career spanning over three decades, Mr. Mittal has helmed leadership positions in diverse sectors including financial services, manufacturing, international trading, information technology and global supply chain management.
Mr. Mittal has done his MBA from the United States. A firm believer in giving back to the society, Mr. Mittal regularly volunteers time and energy to community service organizations.