Arshiya's best-in-class transport and handling infrastructure provides vital first and last mile multi-modal connectivity for businesses.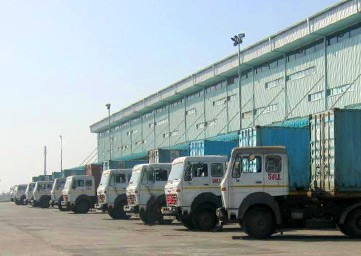 Transport and Handling
Committed to providing innovative solutions which have revolutionized freight transport in India, Arshiya's extensive experience has helped companies increase efficiencies and reduce operational costs.
Managed by experienced and specialized personnel, Arshiya's modern fleet of trucks and vital handling equipment enables it to provide the best in the class process and cost effective solutions which have helped cement its position as India's leading player in the logistics industry.
Arshiya handles transportation for full truck load (FTL), less than truckload (LTL), project cargo and reefer services. With real time track and trace capabilities and exhaustive MIS reporting, Arshiya ensures cargoes are delivered in time and within committed costs.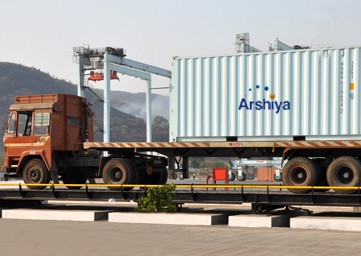 Arshiya's infrastructure includes:
Handling equipment like Reach Stackers
Various types of cranes
Forklifts
Material handling equipment
Vehicles to meet all transport needs - Double Axle, Multi Axle, ISO container, and Open Body Trucks
Trailers
MIS and Analytical Tools